Ricky Hatton on McGregor-Mayweather boxing match: "I couldn't hit him. Conor's not going to hit him".
Former boxing world champion Ricky Hatton gives his opinion on the McGregor-Mayweather superfight.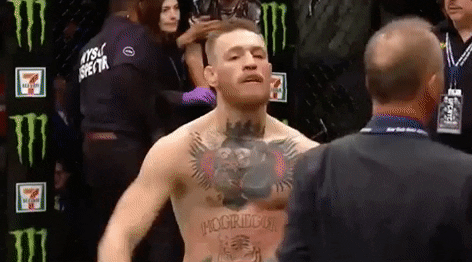 Former world boxing champion
Ricky Hatton
weighed in with his opinion on the potential
Conor McGregor
–
Floyd Mayweather
  superfight in an interview with TMZ.
Hatton
believes that
McGregor
and the
UFC
are in for an embarrassing night if
McGregor
fails to lay his gloves on
Mayweather
during the bout.
"I couldn't hit him. Oscar [De La Hoya] couldn't hit him. Canelo [Alvarez] couldn't hit him. Conor's not going to hit him," Hatton said. "If he's the UFC's biggest name and he doesn't lay a glove on Floyd — which no disrespect, I could actually see that happen — I think there is only one organisation that is going to come off worse or one sport."
It is easy to understand where Hatton is coming from, he knows that the fight game can be a vicious career path to go down and when you're facing a fighter like Floyd Mayweather then you better be prepared to face an opponent that is extremely hard to hit and has a genius-level defensive IQ. Hatton himself fought Floyd Mayweather in 2007 and suffered a vicious knockout loss in Las Vegas, so he fully understands what McGregor will be dealing with if the bout happens.  Hatton admitted he does have a soft spot for McGregor and would like to see him do well against Mayweather but he cannot see anything other than a comfortable win for Mayweather.
"I am a boxer but I am fan of UFC. But if he is UFC's biggest name and what I think happens in the fight, happens in the fight, it could be a bit embarrassing and I wouldn't like to see that happen to Conor, because I love him to bits. I think he is good for sports, good for entertainment" Hatton said. "If the truth be known, I would like Conor to splatter him. My heart says it but my mind says no, he probably wouldn't [beat him]."
Conor McGregor has signed his end of the deal and it is now a waiting game for Mayweather to sign his end and get the fight set in stone. The bout, if signed, is certain to be one of the biggest draws in combat sports history with fight fans from all over the globe eager to see it happen.